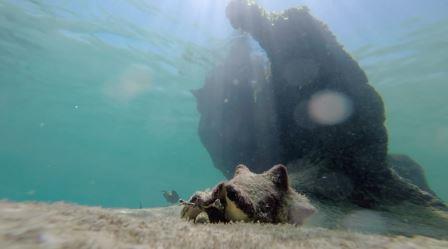 Since 2004 Xcaret Park has been an ally of the federal authorities to contribute to the rescue and rehabilitation of stranded, injured or seized wild animals for violations on wildlife legislation.
The Wildlife Manager, Rodolfo Raigoza Figueras, reported that since more than a decade, the Federal Attorney for Environmental Protection (PROFEPA) has asked Xcaret the safeguarding of 169 individuals of 45 species of animals, in order to take care of them, feed them, see their health and prepare them to return to the wild.
"Our commitment to animal well-being is born with the creation of Xcaret in 1990, as we have always developed good practices around the wildlife in our care, but our work in support of the authorities and care of wildlife became more formal in 2004" said the specialist.
Of the species given for care to Xcaret, many have been returned to the wild, other have been introduced to shelters in compliance with the instructions of the authorities, and some have stayed in the natural park, where they have the necessary care to be in excellent conditions. Among the species of animals that have been given to Xcaret for safeguarding include the ocellated turkey, howler monkeys, crocodiles, deer, pumas, jaguars, hawks, turtles, ocelots, among many more.
Of special note is the Sea Turtle Program executed in coordination with PROFEPA, in just over 10 years it has been rescued, treated and released into the sea 470 specimens of green, hawksbill and loggerhead sea turtles. Seventeen of them remain in Xcaret for their care and full rehabilitation.
ABOUT XCARET
Xcaret is a majestic park by the sea, with unique activities in the jungle, where visitors have fun discovering the natural heritage and culture of Mexico, through underground rivers, its terrestrial and aquatic wildlife, cuisine and art forms.