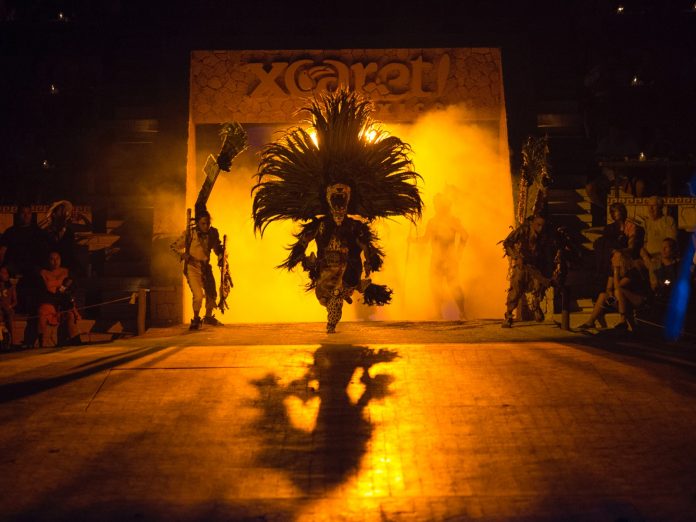 CANCUN, QUINTANA ROO; FEBRUARY 6, 2019.- By agreement of the trust that governs the corporate decisions of the organization, from this date Grupo Xcaret will stop using the word "Experiences" in its nomenclature, in order to simplify its denomination and advance in the strategic positioning that will govern the growth in the years to come, informed its V.P. Carlos Constandse Madrazo.
The entrepreneur today presented the new Grupo Xcaret emblem, a three-dimensional color X, which represents its different business units, parks, hotels and tours. The organization is about to celebrate 30 years of existence in which it has consolidated its leadership in sustainable tourism recreation.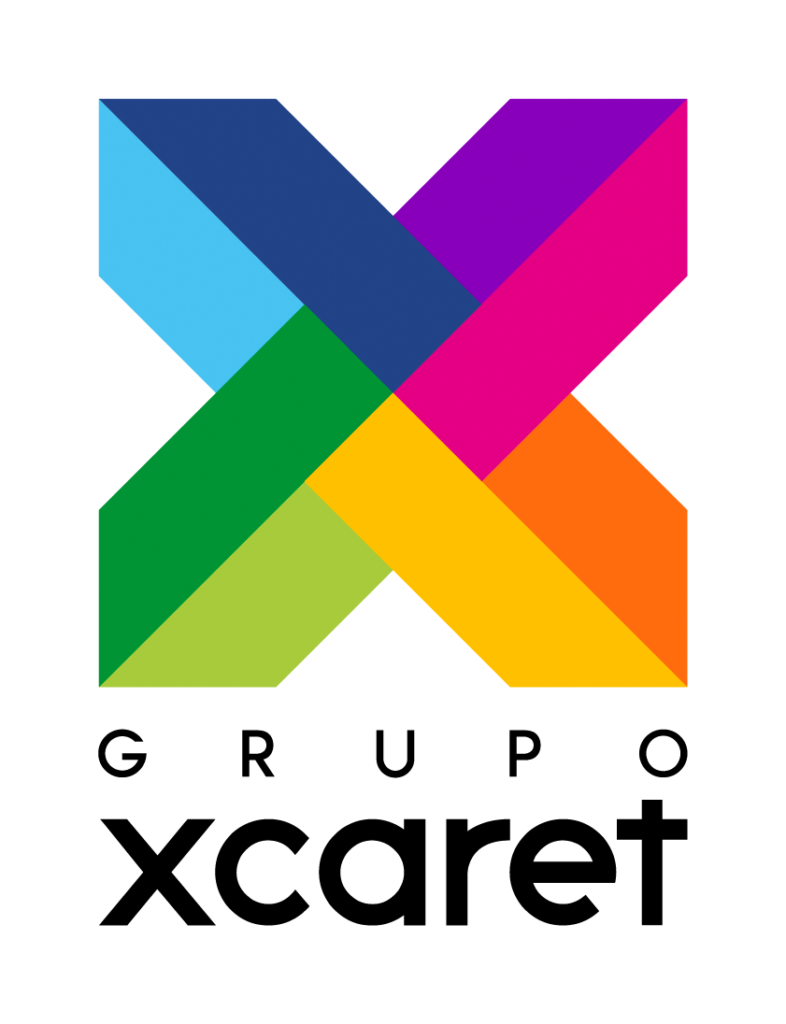 Grupo Xcaret concentrates the most emblematic parks of Cancun and the Mayan Riviera: Xcaret, Xel-Há, Xplor, Xplor Fuego, Xenses, Xoximilco and Xavage (which opens soon); the Hotel Xcaret México and the luxury boutique hotel La Casa de la Playa (which opens in December 2019); as well as the tours Xenotes, Xichén Deluxe, Xichén Clásico, Cobá Tulum, and the restaurant La Casona de Valladolid,
Carlos Constandse also informed that by agreement of the trust, two vice-presidencies were created, that of Administration and Finance, under the charge of Arq. Marcos Constandse Redko, and that of Strategy and Development, under the responsibility of Arq. David Quintana Morones. Although both executives have been part of the group and have participated in decision-making in recent years, this new structure will consolidate the group's generational transition, in the face of projects for the coming years, said Carlos Constandse
He also said that for almost 30 years Grupo Xcaret has been an organization committed to Mexico, which generates decent sources of work, with benefits above the law and well paid. "We favor local, regional and national suppliers as a priority; 95 percent of the purchases we make are to companies established in Mexico. "Our commitment is unchangeable," said the businessman.
"Our programs of connection with the community permanently generate benefits for children, youth and adults in our areas of influence, and beyond. We believe in sustainability as the only way to do things well and we are convinced that tourism and sustainability constitute a great opportunity for the development of Mexico in the coming decades," he said.
In his speech, the Arq. Marcos Constandse Redko, Vice President of Administration and Finance, informed that Grupo Xcaret has ongoing investments in projects in progress for 175 million dollars, with the creation of Xavage Park and La Casa de la Playa hotel, and the renovation of Xoximilco Park.
He said that today Grupo Xcaret has a turnover of 28% per year, and is recognized by Great Place To Work as one of the best companies to work for in Mexico, and one of the three best companies to work for the millennial generation. He specified that, in its digital transformation, Grupo Xcaret has made strategic alliances with important global companies such as Amazon, SAP, Google and Facebook.
For his part, the Arq. David Quintana, Vice President of Strategy and Development reported that during 2018 the group's parks had an influx of 3,964,848 paid visitors, which registered a growth of 19% compared to 2017. In addition 230,000 courtesy admissions were granted to the community and strategic allies. Hotel Xcaret México registered an average annual occupancy of 85% with the arrival of 586,000 guests.
He said that Grupo Xcaret will receive this year the 50 millionth visitor of its history. He pointed out that Xavage, the Cancun park that had an initial investment of 50 million dollars, will be finally finalized with resources of more than 75 million dollars, due to the fact that during the construction process opportunities were identified to enrich the concepts and make it a tourist product of superior value for the destination