A sustainable future, both for people and for nature, is only possible when we join in global efforts, always applying the principle: "Think global, act local." Locally we take care of the ecosystems in which we live and efficiently use the resources we have such as water and energy; we separate the waste to recycle as much as possible and not send them to the municipal dump, thus reducing the possibility of contaminating the aquifers; we protect the flora and fauna that we have under our care and support the conservation of species that are in danger of extinction.
COMPREHENSIVE WATER MANAGEMENT
Water is a non-renewable strategic resource that is an inseparable part of our identity. We assume the commitment to manage it in a responsible manner, that is, guaranteeing its efficient use in obtaining, consuming and disposing. Through 12 wastewater and osmosis treatment plants we reuse the water required as part of the operation every day and use it to irrigate the green areas of the parks and hotel.  For the protection of marine ecosystems and the flora and fauna that inhabit them, we have the program of exchange of traditional blockers for free samples free of chemicals. 
ENERGY
At Grupo Xcaret, we use energy efciently, although we are always in the search of reducing greenhouse gas emissions generated by our operation. We have energy efciency programs and actions in our facilities and spaces for both visitors and co-workers, so that we can take advantage of natural light and wind.
COMPREHENSIVE RESIDUES MANAGEMENT
Throughout the organization we carry out a solid waste separation program with both our visitors and co-workers. We have seven Transfer and Collection Centers in which we allocate the waste we generate as part of our daily operation in parks, tours and hotel. This allows us to reduce the generation of waste and ensure its treatment, disposal and transport in a responsible way for recycling.
FAUNA AND ANIMAL WELL-BEING
We have a specialized team of biologists, veterinarians and wildlife technicians who take care of the population of organisms we have under our care. To ensure the well-being of all these organisms, we have established policies, programs and actions that guarantee their physical, functional and mental health based on the fulfillment of the five freedoms and the model of the five domains.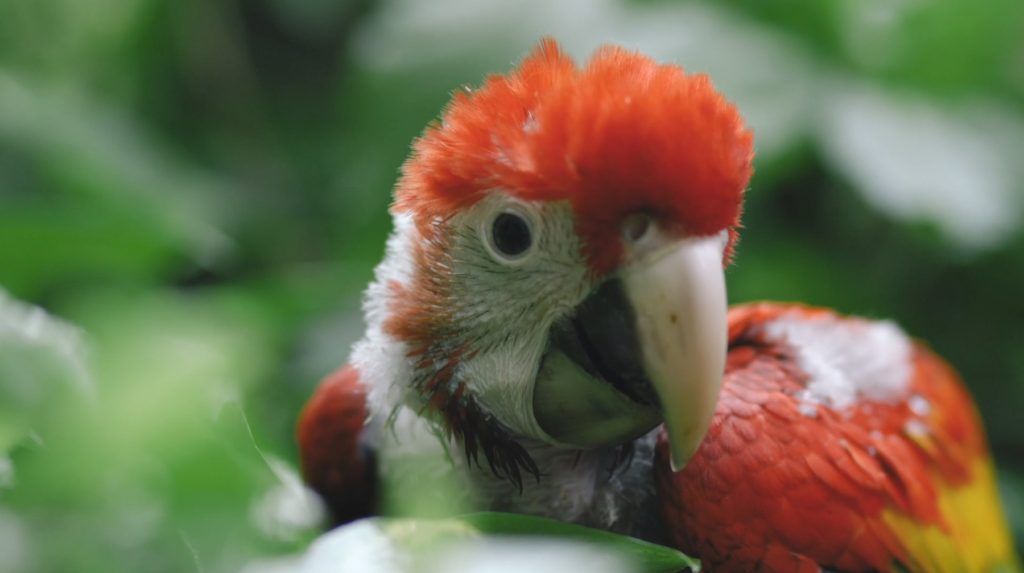 We take advantage of our installed capacity to contribute to the conservation of wildlife species to ensure their existence. We have programs for reproduction, monitoring, scientific collaboration and conservation of various species of birds, insects, mammals, reptiles, fish and invertebrates. We have three emblematic conservation programs: corals, macaws and sea turtles.
SEA TURTLE CONSERVATION PROGRAM
In collaboration with Flora, Fauna y Cultura de México, A.C., We promote the protection of sea turtles through monitoring and conservation actions of nesting sites distributed in turtle camps along 13 beaches over an area of 120 kilometers from Punta Venado, south of Xcaret, to the reserve of the Biosphere of Sian Ka'an. 
ELKHORN CORAL CONSERVATION PROGRAM
There are several initiatives for the restoration of reefs in the world, some of them based on the sexual reproduction of corals. In 2011, at Xcaret park we started an experimental research program that consists of collecting gametes that, after in vitro fertilization, are conditioned in artificial substrates where coral larvae settle.
R E D M AC AW S C O N S E RVAT I O N P R O G R A M
As a result of one of the most successful and emblematic programs of reintroduction of endangered bird species born under human care in Mexico, in 2018, we witnessed the birth of the first red macaws, one in the Nanciyaga Ecological Reserve in Los Tuxtlas, Veracruz, and two at Ecoparque Aluxes in Palenque, Chiapas. After 50 years of being extinct in these areas and thanks to the efforts of institutions, organizations and the community, the birth of these first offspring whose parents were born at Xcaret park, were part of the first 242 organisms taken to repopulate the jungles of Chiapas and Veracruz in 2013.