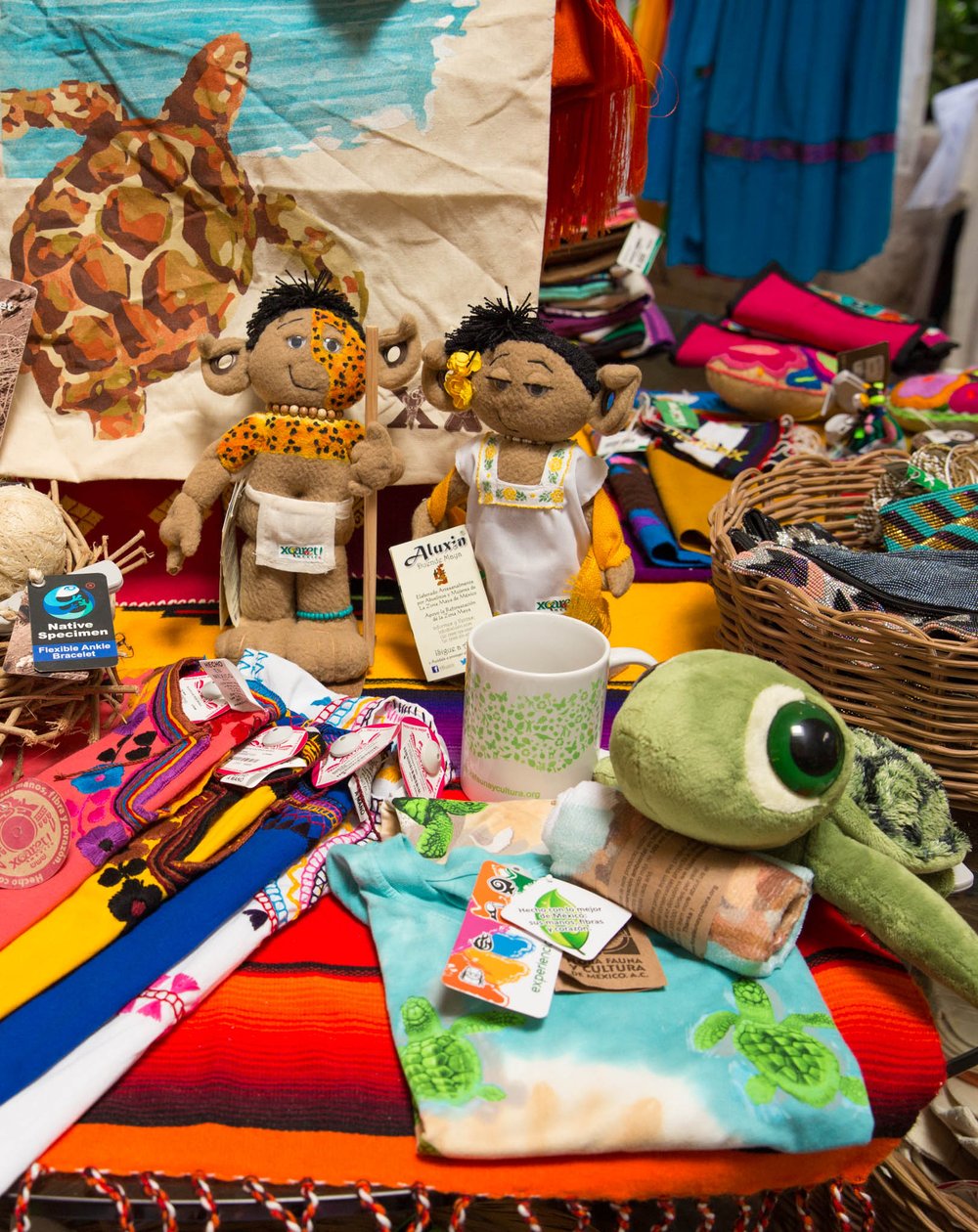 For us, sustainability is the balanced creation of economic, sociocultural and environmental value that guarantees the harmonious growth of our business, the well-being of the communities and the environment in which we operate. Sustainability has been inserted in the strategic agenda of our group and is one of the elements that are part of our unique management style. This understanding of the concept, even before being called that, allowed us to realize our vision of "being unique in sustainable tourist recreation". Today, it constitutes a true path that the founding partners have drawn for our group. This vision is based on the principles included in the Sustainability Policy and in the Xustainability Model, which describe how we implement it at a corporate level and in each business unit.
Be unique in sustainable tourism recreation.
Grupo Xcaret's management is based on a model that ensures the conservation, dissemination and development of natural, socio-cultural and economic heritage for future generations.
Our Xustainability Model allows us to easily communicate the actions aimed at the performance of a prosperous business, the generation of social welfare and the conservation of our environment, based on three pillars identified as the "3P": people, planet and prosperity. The reach of our actions has two perspectives: internal and external. The internal includes all the actions that are carried out within the company and that are related to the development of the business; and the external one considers all the actions that have an impact on the environment where the company operates.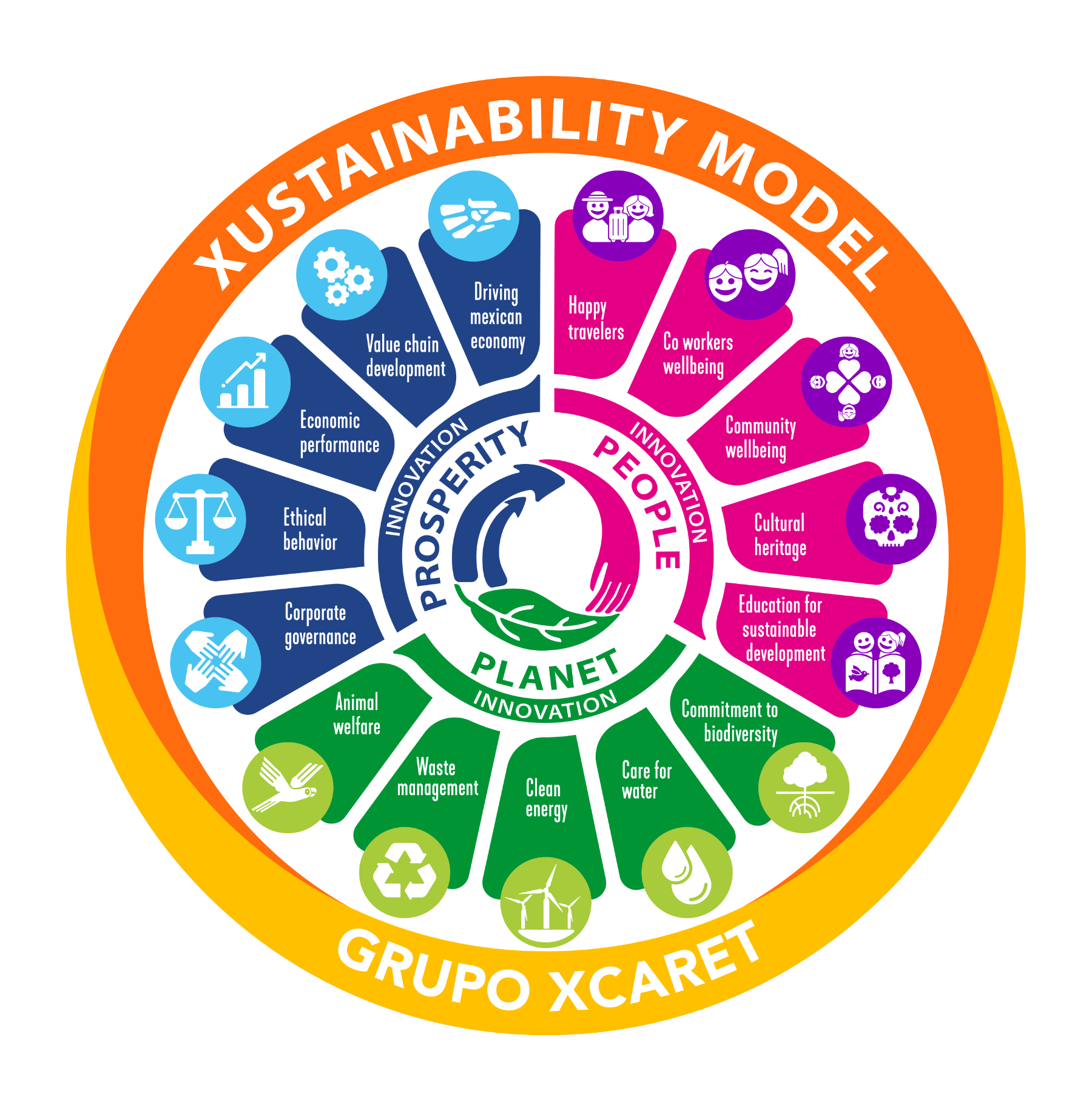 In the planet pillar we include the programs and projects that support the conservation of the environment and cover the aspects: environmental management, care of the ecosystems where we operate, monitoring and research, conservation of species and animal welfare. This pillar reflects that through our actions, we can achieve a responsible and constructive relationship with the natural environment.
In the prosperity pillar, we consider the profitability of the business and the generation of value to society. It covers four aspects: economic performance, responsible commercialization, promotion of the Mexican economy and business ethics.
In the pillar of people, we focus on social aspects that are related to respect for human dignity, quality of life, as well as preservation and dissemination of cultural heritage.