WE RESPECT PEOPLE AND WE VALUE DIVERSITY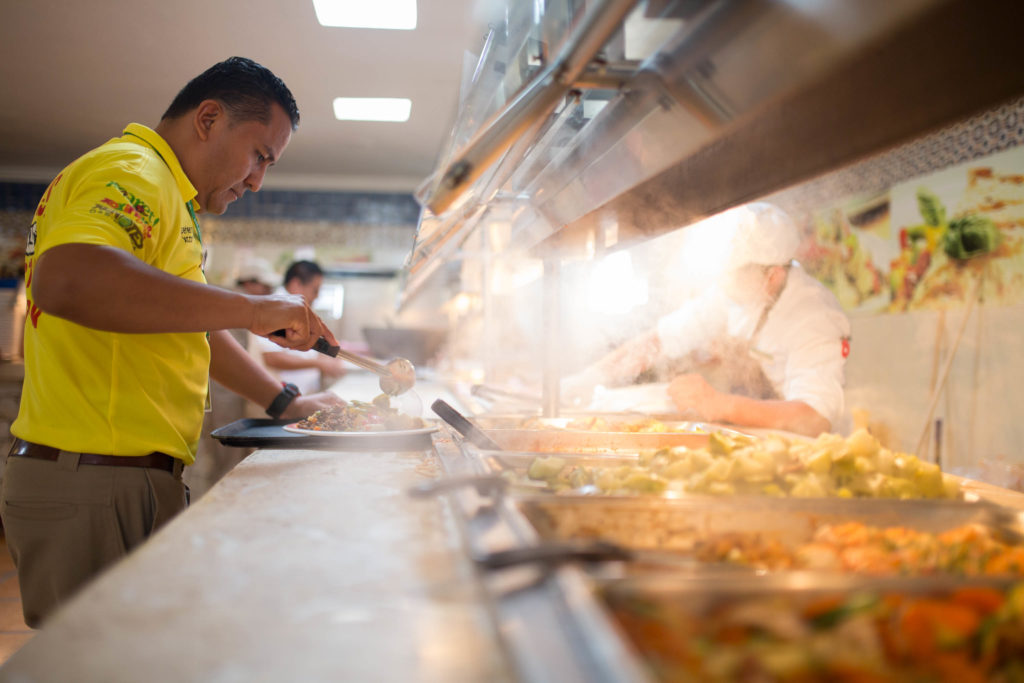 RESPECT FOR HUMAN DIGNITY
Our corporate behavior has as its central focus respect for human dignity. We interact with all people in a framework of respect and appreciation of diversity, understanding that social, religious, gender, cultural and capacity diferences enrich living together. We urge our co-workers not to incur discriminatory practices before all our stakeholders.
QUALITY OF LIFE
We are committed to promoting practices and services that ensure the well-being of people, either our co-workers or people who live in the communities where we have a presence in.
GRUPO XCARET CO-WORKERS
We are a passionate family of unique and extraordinary hosts at the service of our guests, visitors and partners. At the end of 2018, this family was made up of more than 7,000 co-workers with a permanent contract. However, during the low season periods, we hire 1,037 co-workers. The annual turnover rate of the plant was 26%. We guarantee that there is no mandatory, forced or child labor. In addition, we materialize the right of our co-workers to freedom of association and the effective right to collective negotiations.
OCUPPATIONAL HEALTH & SAFETY TRAINING AND DEVELOPMENT
We actively encourage a culture of health and safety at work, which is guided by the criteria of excellence based on rigorous international standards. We carry out a preventive monitoring of the health of our co-workers through the "Health and Wellness Day" program in each business unit; from it, other programs such as weight reduction, nutrition counseling and sports activities such as football, basketball, volleyball, swimming, track, among others are deployed.
CULTURAL HERITAGE
The rescue and valuation of the Intangible Cultural Heritage is one of the priorities of Grupo Xcaret. We are convinced that our visitors, guests and partners want to know of the cultural wealth of our country. But we are also convinced that we operate in a multicultural environment where most of the inhabitants are from other places in Mexico and around the world. Through the rescue, preservation and dissemination of the ancestral traditions of the pre-Hispanic settlers and of all the cultures that make up our country, we reinforce the sense of belonging to this state that today is our home and that shows the best of Mexico to each of its visitors. We highlight two events that have this purpose: the Sacred Journey and the Festival of Life and Death Traditions.