With an investment of more than 50 million dollars, Grupo Experiencias Xcaret will open its new adventure park this winter, Xavage. The only one of its kind in Cancun and Riviera Maya with the most audacious activities by land, air and water, Xavage invites its visitors to challenge all their limits, to free their wild side and face the force of water, travel paths full of challenges and conquer the heights, and to live a challenge full of adrenaline and follow their instincts.
Xavage is the first day park that Experiencias Xcaret has in Cancun, and will complement the adventure offerings of its parks Xplor and Xplor Fuego, by integrating six activities with different degrees of difficulty, ranging from the light to the most extreme.
Experiencias Xcaret innovates again with a completely different product, created in what was formerly a mine for the extraction of construction materials (sascabera). There, the characteristics of the land have been used to combine activities that – in accordance with the concept of uniqueness that describes it – will challenge the wild side of visitors.
The activities are: Barracuda, an exciting whitewater rapid adventure; Puma, drive a rock crawler on an all-terrain route; Dragonfly, board a jet boat that will sail at full speed through narrow channels; Hawk, the flight of the falcon with an exciting takeoff; Howler Monkey, the rope course that offers challenges in the heights; and Crocodile, a kayak adventure in extraordinary scenarios.
Xavage will have the capacity to receive 3,000 tourists daily, operating from 8:30 a.m. to 5:00 p.m. It's the seventh park of the group after Xcaret, Xel-Há, Xplor, Xplor Fuego, Xoximilco and Xenses, and adds to the offering of tours that the group also has through Xenotes and Xichén (archaeological zones).
TO DISCOVER THE ANIMAL SIDE
At Xavage visitors can choose the package of activities according to their level of audacity: soft, hard, extreme or ultimate. Each activity will be represented by an animal.
Barracuda – Electrifying Rapids
Descend in a raft down whitewater rapids and try to tame the strong current that will test your resistance, coordination, and teamwork.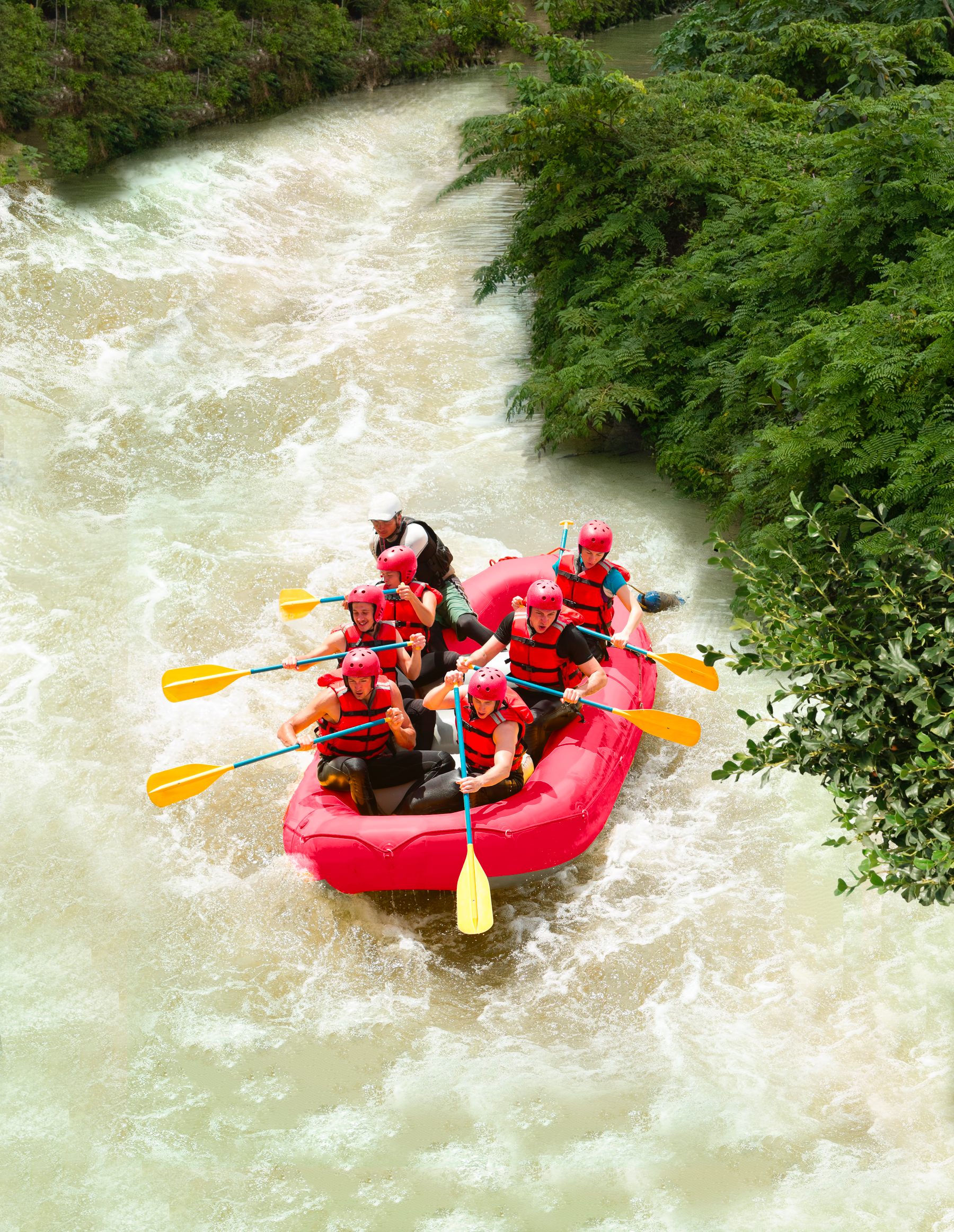 Puma – Rock Crawler
Excitement and adrenaline in an extreme journey where you have control. Conquer the obstacle course, where you will show your skills as a driver and your nerves of steel in the wildest terrains.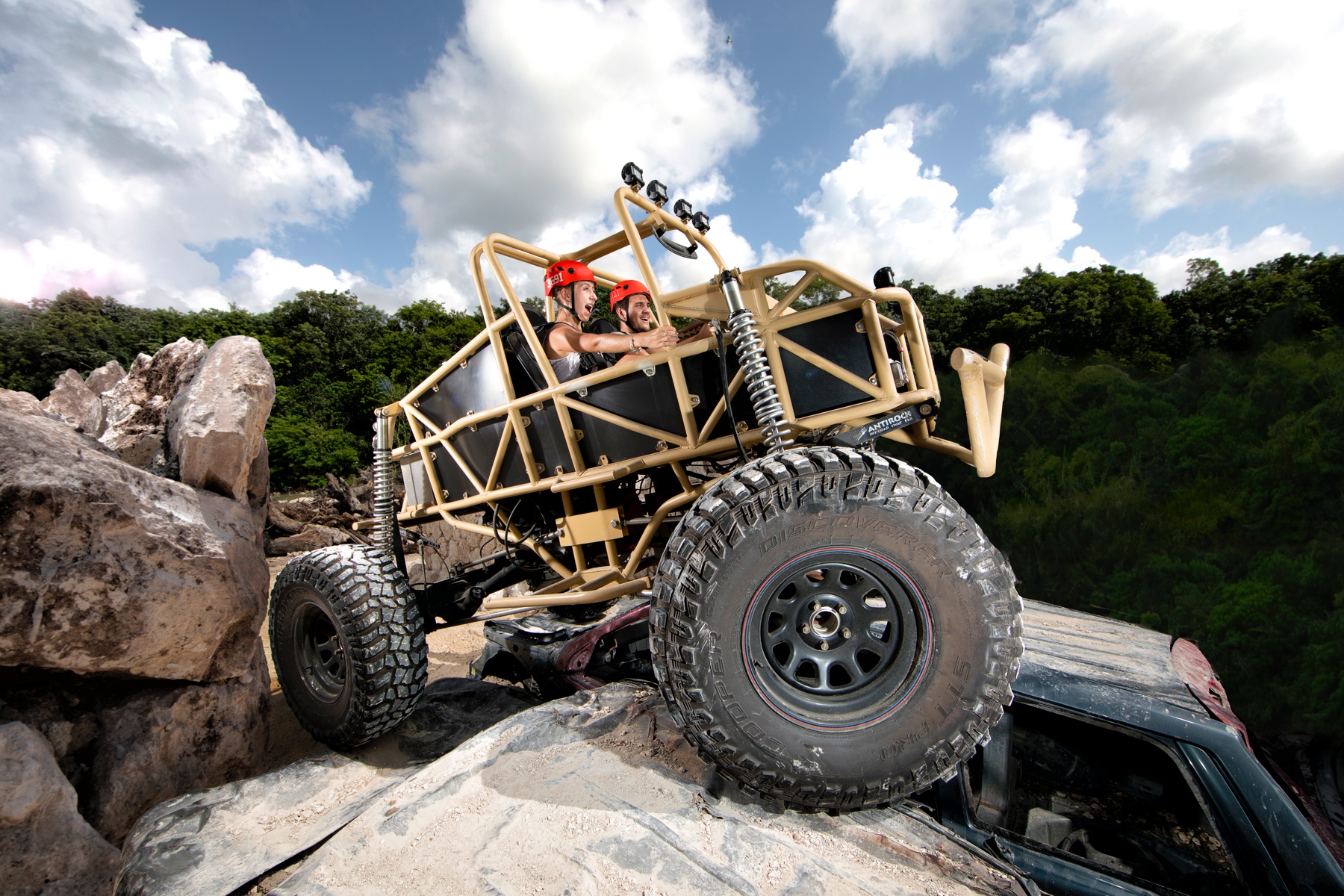 Dragonfly – Fierce Jet Boat
Enjoy a ride at full speed on a fast jet boat piloted by an expert captain who will give a new meaning to "unpredictable": twists, turns, changes of direction, increases in speed. You'll never know what comes next.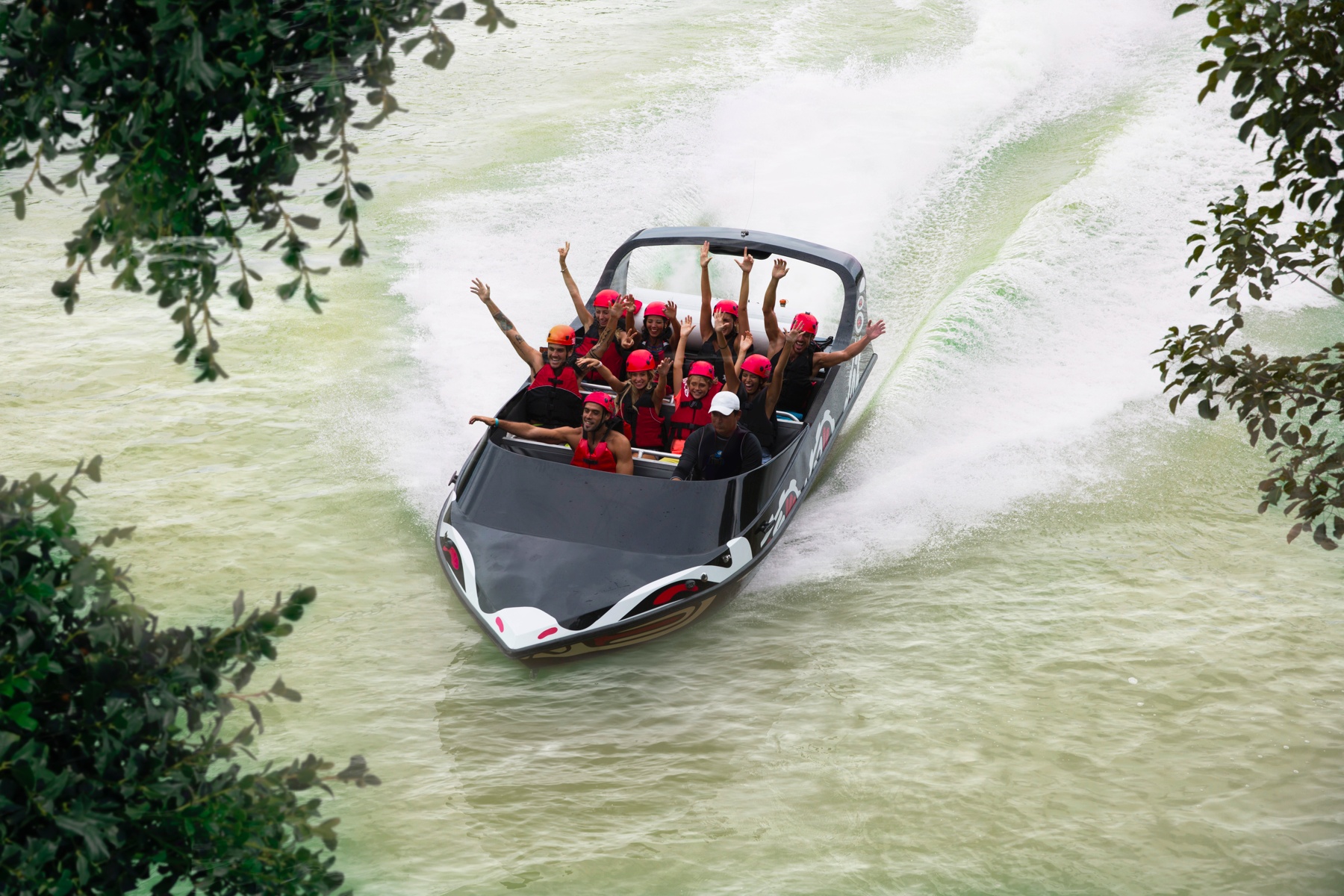 Hawk – Flight
Spread your wings and fly through the air on a horizontal zip-line ride that lets you prove that flying is in your nature.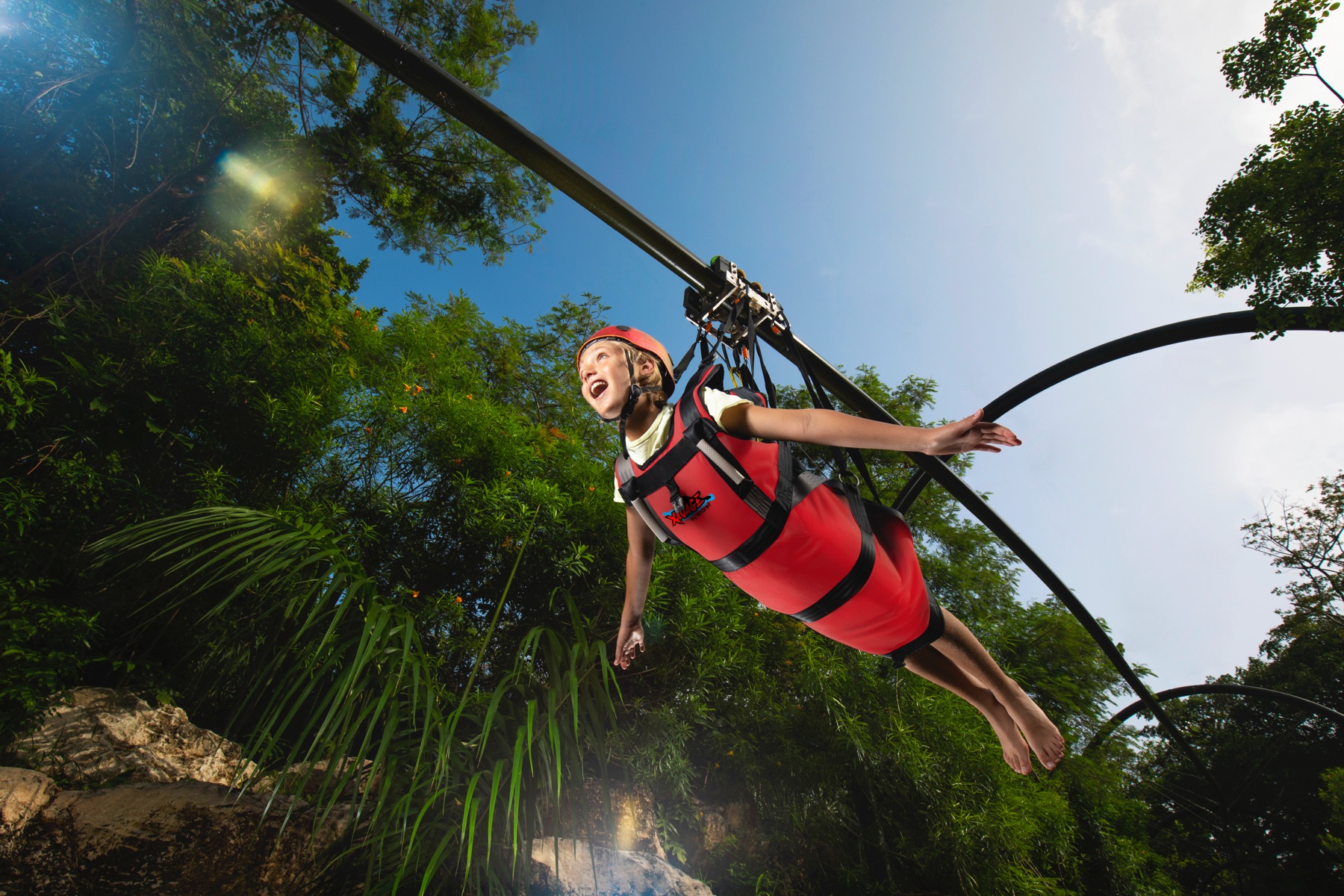 Howler Monkey – Intense Rope Course
Test your ability to climb and move between the treetops on a circuit of ropes hanging
in the air at different heights, where you will need all your strength, balance, and coordination.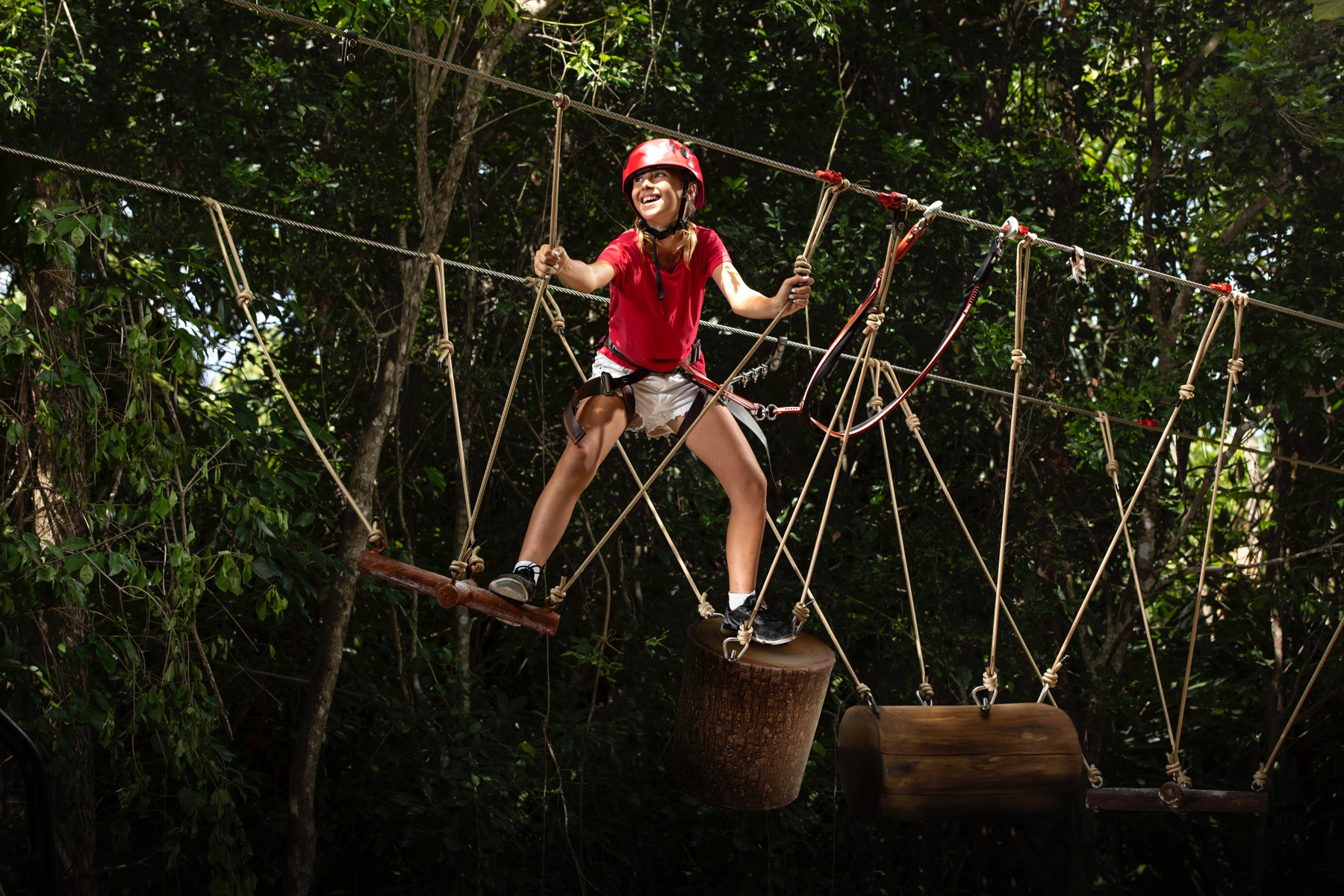 Crocodile – Ultimate Kayaking
Board a kayak and paddle along in an aquatic tour that takes you on a fun adventure.
Serpent: Tough Cubs
A place where children from 5 to 12 years old prepare to free their wild side. With a circuit full of challenges for their age, such as slides, bridges, various water jets and a wading pool, they will have the opportunity to have fun while training to be an ultimate audacious and brave.
Xavage is a park of personal discovery, where the challenge to be overcome by the visitor is himself, to discover his wild side and perform activities that he did not dare to do before. It is located very close to the international airport of Cancun. The first phase of the project began in 2013 with the construction of some buildings, but the definitive one began in 2017, to be completed after 12 months of intense work.
@XavagePark
#ThisisXavage