"Due to its quality standards and the high levels of satisfaction it generates, the Xenotes Tour of the Experiencias Xcaret Group has positioned itself as a must-visit for those who travel to Cancun and the Riviera Maya," said Iliana Rodríguez Cavazos, Director of Communication and Corporate Social Responsibility of the organization, commenting that 97 percent of the comments that are recorded in the travel platform TripAdvisor, describe the experience as "very good" or "excellent", so it is located in the "Top Ten" of boat tours and water sport activities of Cancun.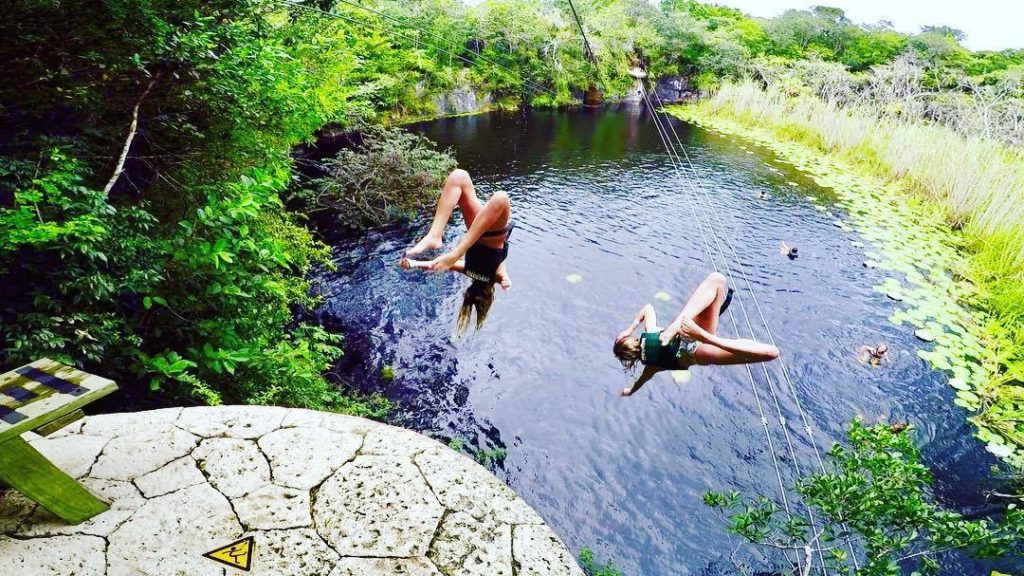 Iliana Rodriguez assured that the Xenotes Tour, like the rest of the group's attractions, has the TripAdvisor Certificate of Excellence, which supports them by being in line with the expectations of international tourists who seek unique experiences and world-class services. For his part "Alan Por el Mundo", the most visited travel videoblogger in Mexico and Latin America, included the Xenotes Tour as "The Best Excursion" within his "My Favorites 2017" ranking it with his best experiences in the world during that period.
The Xenotes Tour is an extraordinary option that allows tourists to get to know the different types of cenotes that exist, with the majestic environment of the jungle of Quintana Roo. Located in Puerto Morelos, lovers of adventure find at Xenotes activities such as zip-lines, cliff jumps and rappel; naturalists find numerous reasons to admire and document the beauty of the jungle while swimming in each of the cenotes, exploring the diversity of aquatic flora, or enjoying a relaxing kayak ride.
And if that wasn't enough, lovers of spiritual experiences can enjoy the importance and care of these magnificent places, and have the opportunity to relax in the crystal clear waters of a sacred place, while cosmopolitan personalities enjoy the natural environments without the neglect of comfort and personalized services.
ABOUT XENOTES TOUR
Xenotes is a tour in which visitors will get to know the different types of cenotes that exist in the world. The natural characteristics of this tour allow us to offer diverse experiences turning it into the only place that satisfies all kinds of personalities. For lovers of adventure, they will find activities such as zip-lines, high jumps, rappel and kayaking. As well as those who like natural experiences will be able to admire the beauty and wonders of nature that this product offers. For more information: www.xenotes.com.mx